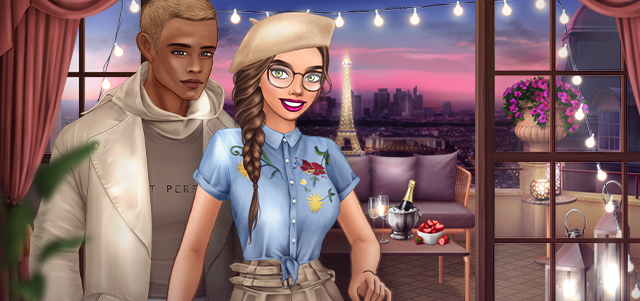 Ladies!
Travelling is the best way to learn more about the world and more about ourselves.
It gives us an amazing opportunity to meet wonderful people from different cultures, hear their stories and see their point of view.
We are visiting beautiful, romantic Paris once again for another great experience! Home of many great designers and capital of Europe
How to play:

If you want to learn how to play this event, check our YouTube video here: https://youtu.be/Ne8yINlueuk  
When you explore the zones and collect all rewards, you will be rewarded with an Eiffel tower view background .

This event will be available until 11.05.2020; 15:00 CET

| | | | | |
| --- | --- | --- | --- | --- |
| Connect with us: | | | | Download our app now! |
| | | | | |